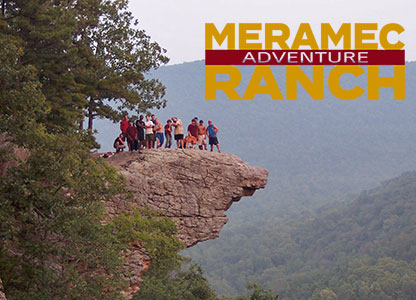 Stand beside people who have seen incredible adversity, hurt, and pain, and be a part of their stories as they grow to change the world!

Using the transformative power of the wilderness and adventure, Summer Guides for Great Circle's Meramec Adventure Learning Ranch will facilitate a 10-week therapeutic adventure program with youth in residential treatment, siblings separated in the foster care system, and youth on the autism spectrum. During these trips, adventure activities such as ropes courses, team challenges, climbing, lake and aquatic adventure activities, and the outdoors itself are used as a catalyst to build relationships and produce victories that grow awareness, efficacy, connection, purpose and hope. Positions run from May 20th to August 4th, 2018 (with a break from July 1st–8th). If you are at least 21, have a calling to serve youth, disciplined work ethic, unconditional care, grit, a willingness to have fun, and passionate about being part of what is happening at the Ranch, learn more about this exciting life-changing job opportunity.
The Ranch is also seeking summer Camp Nurses and Equestrian Instructors as well as a full-time, year-round Adventure Guide & Course Manager.
---
If you are passionate about the outdoors and looking for a supportive and fun culture, AMC offers a range of rewarding employment opportunities in terrific locations throughout the Northeast!

Appalachian Mountain Club seasonal employment, summer jobs and internships are broken into four categories: Lodge & Hut Crews (Help serve food, prepare facilities, and offer trail information to outdoor enthusiasts who visit AMC outdoor lodges throughout the year), Trail Crews (AMC is responsible for over 1,800 miles of trails throughout the Northeast and they need your help to maintain them), Outdoor Education Team (Serve as an Educator, Guide or Naturalist for various environmental educational programming), and Support Staff (During the high season, thousands of guests pass through AMC facilities, hundreds of staff who need supplies, and dozens of buildings that need maintenance). Positions are available year-round and seasonally.
---
Working as a Sea Kayak Guide in the San Juan Islands can be one of the most rewarding summer jobs you could ask for.

With one of the most comprehensive kayak guide training programs in the region, Anacortes Kayak Tours is looking for professional, mature and fun-loving individuals who are passionate about working and playing in the great outdoors. Sea Kayak Guides must commit to at least a mid-June through Labor Day time frame, in addition to pre-season training activities. A cheerful, organized and computer literate Office/Sales person is also needed to help run the AKT office, sell tours and assist with logistics. For Guide positions, send your resume to Erik Schorr with details about your personal and professional experience. For Office staff, send your resume to Megan Schorr.
• Read a great article about Erik Schorr and family-owned Anacortes Kayak Tours over at TravelDew.
---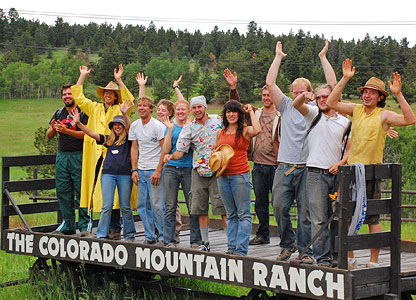 Come for the summer of a lifetime in the Colorado Rockies!

Join the high-spirited, multi-talented and skilled Colorado Mountain Ranch staff. Live and work with 45 other outdoor educators and recreationists. Implement programs and activities with children and/or horses as a group counselor, activity instructor, wrangler, or driver. Help in the office with overall management, in the kitchen with homemade personalized food service, or on the grounds with construction projects and facility maintenance. The summer 2018 camp season runs from May 29th with a week of orientation, followed by ten weeks of children's programs through August 12th. Call or email for more information, send your resume, apply online or experience CMR happy »
---
EPIC Guides are great coaches, great learners and great team players!

EPIC Adventures Summer Camps are designed especially for coed teenagers 13-17 who want to be challenged through travel, service, leadership development, and high adventure programs throughout the Appalachians, Big Bend National Park, the Ozarks, and the Rockies. Trip Leaders oversee all aspects of the program while en route and are responsible for managing group dynamics, leading backcountry trips of 2-5 days, driving and maintaining the van, teaching camp skills, and chaperoning contracted portions of the trip such as whitewater rafting, kayaking, rock climbing and caving. Training begins as early as June 1st and concludes in mid-June, with trips running through early August. If you are flexible, dedicated, motivated, enthusiastic and positive, send your completed application to Kristin Personius.
• Are you great at photography? Love outdoor adventure and travel? EPIC is also seeking a Field Photographer — perfect for the individual seeking an internship or desiring to gain valuable field experience.
---
Living on an island is a wonderful way of life! Camp Orkila is settled on the Northwest corner of Orcas Island in the San Juan Islands, which means that you'll enjoy views of the Canadian Gulf Islands and spectacular sunsets every night.


Residential Outdoor Program Instructors (32 openings) at YMCA Camp Orkila will be responsible for teaching classes in marine & aquatic sciences, terrestrial ecology and earth science as well as facilitating group development and challenge course activities. Orkila's facilities comprise of an 18,000-gallon salt water aquarium, salmon hatchery, organic garden, 1,000-foot zip line, several challenge courses, climbing tower, archery range, and crafts center. Now seeking applicants for the spring season (March 5th to June 17th). Fill out the online application or email Haley Winchell for more information.
• Camp Orkila is also accepting applications for summer positions as well! Learn more about the Orkila Teen Expeditions Program and the Orkila Summer Staff site, or contact Jordan Bright for more information. View all current job openings »
---
The Nuhop Center offers a beautiful outdoor education setting for students and campers to learn and develop critical thinking skills.

The Nuhop Outdoor Education program provides a balance between experiential, outdoor and environmental education philosophies for elementary and middle school students each spring and fall. Outdoor Education Instructors will teach environmental education classes like geology, ecology and forestry, and will facilitate experiential activities including canoeing, compass/orienteering, team building, and high ropes course. Instructors will also have occasional evening activities, overnight responsibilities in cabins, and day-long workshop facilitation with school, college and corporate groups. Now seeking Instructors for the spring season (March 15th to May 25th). If you have experience working with children in a traditional or non-traditional educational setting, an interest and passion for working in the outdoors, and the ability to lead and teach others with professionalism and respect, send your cover letter and resume to Matt Poland or apply online.
---
Located in the beautiful woods around Durham, Raleigh and Chapel Hill, North Carolina, Schoolhouse of Wonder is a place where everyone can play, learn and grow towards being their best selves.

Guided by Schoolhouse's core values, the team of driven and talented mentors love learning together with children ages 3-17 through nature-based outdoor camps, field trips and leadership training. Work at Schoolhouse is belly laughing, creek stomping, fort building, and woods wandering. Work at Schoolhouse is getting paid to mentor children through outdoor adventures, partnering energy with patience, and responsibility with fun. Chances are, you'll end each day dirty, tired and happy as well! Year-round and seasonal positions are available. A typical workweek is 35-50 hours MO-FR and ranges from 7:30am-6:00pm depending on the season. Applicants must be at least 18 years of age with a high school diploma or equivalent, and demonstrated experience working with children. Camp experience, naturalist skills, bilingual in English/Spanish and a college degree are preferred. If you're kind, curious, and confident with a can-do attitude, have a passion for the outdoor and a desire to share that love with others, learn more about current job opportunities.
---
Change your life and do some of the most crucial work you will ever do.

Original Volunteers offer affordable placements to 20 worldwide destinations throughout Latin America, Africa, Europe and Asia. With over 100 volunteer projects that will suit every need, budget and passion, options include work with children, help at underfunded hospitals and clinics, build and repair crumbling schools, conservation projects, sports volunteering, teaching English abroad, and work with rescued animals at shelters. No set departures, no fixed itineraries. After joining Original Volunteers with a US$150 registration fee, programs are priced affordably to suit student budgets and include accommodation and experienced local support teams in all locations. Applicants must be at least 18 on arrival and have basic to good spoken English.
---
Camp Saginaw is a premier overnight boys and girls summer camp that fosters positive social growth in a safe and nurturing environment.

Along with ensuring each child's general welfare, Bunk Counselors accompany campers from activity to activity. Specialists require the staff member to teach a specific activity at camp and are offered in the following areas: Athletics (softball, baseball, basketball, soccer, lacrosse, street hockey, field hockey, volleyball and flag football), Waterfront (swimming instructors and lifeguards, canoeing & kayaking, waterskiing & boat driving), Arts & Crafts (ceramics, models/rocketry, general arts and crafts assistants, cooking, scrapbooking, silk-screening, jewelry, woodworking, video and digital photography), Creative Arts (aerobics, cheerleading, gymnastics, dance, piano and drama), and Outdoor Adventures (archery, ropes course, zip-line, climbing wall and low & high ropes, dirt bikes & ATVs, skateboarding, go-karts, outdoor adventure/fishing and fitness). Positions begin on June 18th with five days of staff orientation and continue through August 18th. If you have patience, compassion, fairness, great listening skills, and most importantly, a sincere desire to work with children, fill out the staff application.