Looking for an excellent springboard to a career in cultural/natural history and the environmental education professions?

Working, learning and living at Penn State University's outdoor learning laboratory, Shaver's Creek Environmental Education Interns become an integral part of the staff and participate in all aspects of the Center's operation. Now accepting applications for a summer Adventure Program Intern through January 31st and EE Interns through March 1st. Positions run from mid-May/June to August.
Interning at Shaver's Creek literally changed my life. The community here was the most heartfelt, loving community I have ever had the pleasure of being apart of. The support was huge, and the Outdoor Director gave us room to try, learn and experiment on our own. I did not feel like an Intern, but rather, I felt like an important part of the family. Like I mattered. Now I realize that I have great potential for impact. —Cat Cici
---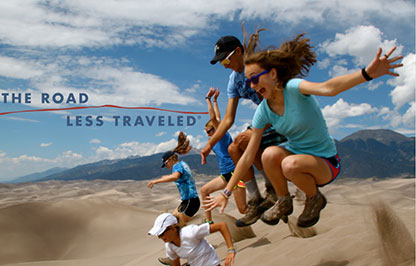 The Road Less Traveled is an extraordinary opportunity to join with others to build deep relationships while meeting challenges together. Life moves, changes, begins, ends, questions, hurts, exhausts, inspires, connects, satisfies and rewards. Join RLT as you enrich the world and the lives of others.

As a Summer Field Instructor for The Road Less Traveled, you'll have the opportunity to share your knowledge and love of the wilderness, service learning and cultural awareness with bright and enthusiastic young people; work with other highly motivated, qualified, committed professionals; and experience extraordinary lands and cultures around the world. RLT Instructors are genuine, spirited, friendly, athletic, educated and well traveled!
---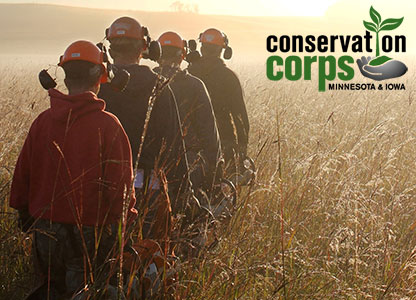 Spend a season or year outdoors conserving natural resources, gain field experience and make a difference with the Conservation Corps!

Conservation Corps can give youth and young adults practical and professional experience, train them for careers, and provide a stable income and an opportunity to pay for educational expenses. All of this while being outside in the beautiful states of Minnesota and Iowa. What more could you ask for? They have also just kicked off their biggest round of hiring of the year—offering over 200 full-time AmeriCorps positions! Leaders begin February 1st (Members start two weeks later) with work through December 15th. Apply by December 31st. View a day in the life »
---
Do you have skills and experience in natural history interpretation, guiding, outdoor leadership and recreation, fish guiding, rafting, maintenance, and/or hospitality?

Alaska Wildland Adventures offers a variety of hip summer outdoor adventure positions, including guide positions (fishing, rafting, natural history, sea kayak and safari guides), campground hosts, drivers, outdoor leadership staff and adventure program interns. Behind-the-scenes your strength? Plenty of options to choose from, including cooks, hospitality staffers, trip packers, maintenance and office staff. Most positions run from mid-May through early September. Explore all job openings, FAQs and make your Alaska adventure come alive by applying today.
---
The Tiyulim Program team will take every camper on a summer adventure trip that will allow them to view the out-of-doors in a way they have never seen before!

Camp Seneca Lake is seeking creative, energetic, down to earth staff with a passion for the outdoors to support the Tiyulim Program (outdoor adventure in Hebrew). Summer Tiyulim Staff will most often work in teams of two leading small groups through an Outdoor Education curriculum. Tiyulim Staff will have the opportunity to lead activities that include backpacking, outdoor living skills, environmental ethics, biking, Leave No Trace awareness, team building, fire building, outdoor cooking, first aid, outdoor education, orienteering and more. Applicants must have completed at least one year of college, experience working/living in the outdoors, be a team player, love working with children, and have a positive attitude. Positions run from early June to late August. To begin the application process, email your resume and the names and contact information for three references to Aaron Cantor.
---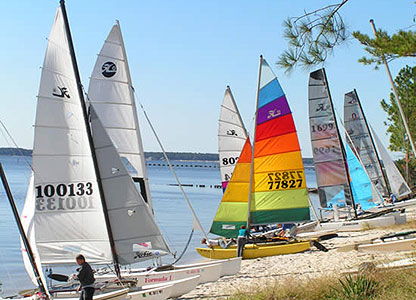 Experience the North Carolina coast and provide amazing outdoor education experiences for youth!

Environmental Education Instructors for the Don Lee Camp & Retreat Center will teach a variety of outdoor exploration programs and activities—from ocean study and chart navigation to fishing, sailing and caring for captive animals. Instructors will also double as Challenge Course Facilitators, providing team building, problem-solving and experiential learning. Now seeking Instructors for the spring season (late February to the beginning of June, with a summer camp option). If you are enthusiastic, patient, positive, self-disciplined, hard working and a team player that can reside in a cooperative, communal living environment, email your cover letter, resume and 3 references to Katie Lewia.
---
Rogue Farm Corps is seeking thirty-five students for the 2018 Farm Training Program!

As a student in Rogue Farm Corps' Farm Training Program, you will work hard. You will learn from a diverse community of mentor farmers, agricultural specialists, and food system professionals, while living and farming in one of the most beautiful places in the country. This immersive experience will leave you with a deeper understanding of sustainable agriculture, a foundation of entrepreneurial skills, and practical knowledge to plan for and start your own farming operation. The program begins in March/April with lengths of stay from 6-9 months. Learn more about participating farms and fill out an application by March 15, 2018 (the early application deadline runs through January 15th). View the experience »
---
Are you looking for a unique experience with an innovative program that will shape your life forever?

Are you looking for a unique experience with an innovative program that will shape your life forever? Serving thousands of homeless men, women and families, St. Elizabeth Shelter creates an atmosphere of loving concern that respects the dignity of each individual and provides the homeless with hope for the future. Residential Interns are responsible for most of the hands-on operation of the shelter, ranging from assisting homeless guests, organizing meals, processing donations, providing case management and maintaining the facilities. Live in the beautiful artistic town of Santa Fe, New Mexico and receive plentiful benefits. Positions are available full-time from 6-12 months with flexible start dates. To apply, email your resume and cover letter to Maria Lopez. Read about one Intern's Journey »