Looking for a job with a sense of community? Look no further! Work for a noble cause. Pursue personal development. Live in a beautiful mountain valley. Play with a great team of staff members.

Set in the heart of the historic Catskill Mountains and surrounded by a stunning national forest preserve, Menla Mountain Retreat is a perfect environment for engaging your spiritual practice and artistic expression — working here is dynamic, inspiring and fun! Seeking Residential Housekeeping and Kitchen support staff to work through December and possibly year-round. After work enjoy hiking, swimming, free attendance of Tibet House teachings, yoga and meditation classes, bi-monthly sauna days, and more! If you are self-motivated, hard-working, friendly, flexible, dedicated and have excellent customer service skills, fill out the online application or email Nina Gramaglia for more info.
---
Do you love road trips, the outdoors and want to explore North America? Combine your passion for travel with the adventure of a lifetime!

Doubling as tour guide and driver, Group Leaders for AmeriCan Adventures take small groups on trips throughout beautiful landscapes of North America that encompass camping in National Parks, exploring big city life, tasting local cuisines, and so much more. If you have the skills to accommodate a diverse group of travelers and the desire to challenge yourself daily, visit AmeriCanAdventures.com to learn more.
• AmeriCan Adventures still has about 5-7 Group Leader positions to fill for the summer season. Apply now and join their final training on June 19th (with work through September).
• Sign up to receive updates on new job postings, deadlines and info on what it's like to live the life of a Group Leader.
---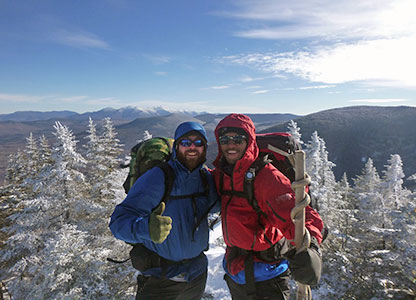 Summit Achievement combines the best features of a wilderness program and special needs boarding school by integrating a residential milieu and traditional academic instruction with outdoor adventure-based therapy.

Guides are responsible for providing supervision, guidance, mentorship and instruction to a small group of adolescents with mild to moderate social, emotional and educational challenges. Responsibilities include facilitating activities, group processing sessions, 4-season backcountry expeditions and working as a member of a team fulfilling the duties of a Logistician, Medic or Team Leader. Summer seasonal (May through mid-August) and year-round positions are available, with a work shift schedule from Tuesday to Tuesday every other week. To apply, email your resume and cover letter (specifying whether you're looking for year-round or seasonal work) to Anson McNulty.
---
Working at Confluence is an avenue to explore careers in therapeutic services, experiential education, mental health, social work and agrarian living.

Confluence combines a Vermont residential care setting with the prescriptive use of outdoor adventure and wilderness experiences to guide young adult men facing mental health, motivational and relational challenges towards engaged, positive and fulfilling lives. Field Mentors role model, facilitate and participate in the daily routine with program participants, implement weekly therapeutic treatment plans, mentor direct intentional group sessions, facilitate team building initiatives, and accompany a Field Guide on excursions. Working to help plan and design group excursions, Field Guides teach and implement strong backcountry skills, leading participants on weekly excursions backpacking, biking, canoeing, snowshoeing, climbing and backcountry camping. An 8-day on, 6-day off bi-weekly schedule comprises of off-site adventure programming and activities on the farm. If you like helping people, love being outdoors, and being part of a supportive and dedicated owner-operated community, submit an application, resume, cover letter and 2 letters of recommendation to Foster Post.
---
Become a positive role model. Develop proactive relationships. Teach life skills. Promote successful outcomes. Facilitate personal and team growth. Lead outdoor activities and trips.

Outdoor Adventure Program Staff with City Kids Wilderness Project provide life-enriching experiences for underserved and at-risk youth. Applicants should have experience working with children in an outdoor, camp or residential setting (trip leading preferred), competence in teaching, counseling, and guiding youth (at-risk youth preferred), and general to advanced knowledge and ability in a variety of activities (from canoeing, backpacking and rock climbing to games & initiatives and experiential education). These residential, full-time positions run from June 6th to August 20th. If you have patience, initiative, enthusiasm, a proactive communication style, flexibility and energy, email your cover letter and resume to Colleen McHugh.
---
This is a very unusual job opportunity for a very unusual person who is looking for a holistic lifestyle where work and play and home are blended together, and contentment fulfillment and connection with others is the priority rather than accumulating wealth or self-preservation.

Sky Meadow Retreat is a small boutique retreat center and organic farm hosting solo and group retreats of 10–16 people for 2–10 nights focused on personal and spiritual growth. Now seeking a Marketing & Business Manager who will handle all marketing for retreats, including social media, web site development, online courses, video and audio production. Responsibilities also include helping to organize and manage the business, including finances, bookings and correspondence with customers, and providing orientations for retreat groups. If this is a good fit for all, you will also have an opportunity to be a co-owner of the business. Applicants should have experience with current digital marketing platforms, retreat centers and organic farming or homesteading. If you are looking for meaningful work and a simple lifestyle within a community focused on personal growth and spiritual development, contact Miles Sherts to explore this unique opportunity.