Earn your TEFL certificate in the heart of Europe, experience the world and discover new cultures through teaching English abroad.

Are you ready to lose yourself on winding cobblestone roads that intertwine between castles, cathedrals, galleries, museums, cafés and pubs? In just four weeks you can become TEFL certified and begin teaching English as a foreign language worldwide. TEFL Worldwide Prague graduates are certified to teach English all over the world; certificate courses are offered each month in the magical city of Prague, Czech Republic. Nearly 3,000 graduates have taught abroad in 60+ countries! Sign-up for the next 2018 TEFL certificate course beginning on January 8th or February 12th! Hear what TEFL Worldwide graduates have to say about the course and job guidance or view scenes from magical Prague.
---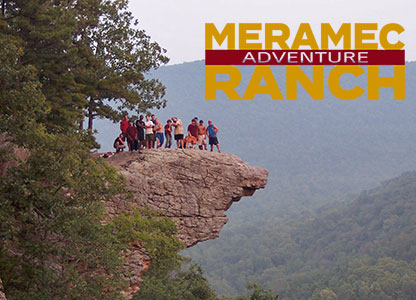 Stand beside people who have seen incredible adversity, hurt, and pain, and be a part of their stories as they grow to change the world!

Using the transformative power of the wilderness and adventure, Summer Guides for Great Circle's Meramec Adventure Learning Ranch will facilitate a 10-week therapeutic adventure program with youth in residential treatment, siblings separated in the foster care system, and youth on the autism spectrum. During these trips, adventure activities such as ropes courses, team challenges, climbing, lake and aquatic adventure activities, and the outdoors itself are used as a catalyst to build relationships and produce victories that grow awareness, efficacy, connection, purpose and hope. Positions run from May 20th to August 4th, 2018 (with a break from July 1st–8th). If you are at least 21, have a calling to serve youth, disciplined work ethic, unconditional care, grit, a willingness to have fun, and passionate about being part of what is happening at the Ranch, learn more about this exciting life-changing job opportunity.
The Ranch is also seeking a full-time, year-round Adventure Guide & Course Manager who will help run the 10-week adventure camp program for youth in residential treatment. Throughout the rest of the year, design and lead adventure trips and backcountry expeditions with all types of groups.
---
Are you ready to take the next step and start building or expanding your foundation in environmental education, outdoor education and animal husbandry?

The tremendous amount of learning and teaching opportunities at the Alabama 4-H Science School enables seasonal Instructors to become well equipped for most any position in the outdoor field. Responsibilities include facilitating a wide range of environmental, outdoor and experiential education programs, including lake ecology, herpetology, canoeing, team building, climbing wall and the challenge course, and providing animal care (raptors, reptiles and amphibians). Currently accepting Instructor applications for the spring season (mid-February to mid-May). Preference is given to those who can make a 2+ season commitment.
---
Green River Preserve. Become part of a special team of people who inspire a profound appreciation of ecological respect, interconnectedness and the joy of living.

Through wilderness skills, creative arts and the exhilaration of outdoor fun and discovery, Green River Preserve Mentor Naturalists lead and teach challenging and nurturing learning experiences at this 3,400-acre private wildlife preserve in the Blue Ridge Mountains. Summer job opportunities include Mentors, Cabin Counselors, Activity Coordinators, Expedition Leaders, Nurses, Program Interns (Summer Camp, Expeditions, Farming, Media and Land Management) and a Camp Nanny. Now accepting applications for the summer camp season (early June to mid-August). View why you should work at GRP »
---
Located in the hills just outside of Fairbanks, Alaska, Calypso Farm & Ecology Center is a 3-acre diversified educational farm, producing an array of vegetables, herbs and cut flowers.

Start a farm. Run a homestead. Build community. Get the skills and hands-on experience you need to make it happen at Calypso Farm & Ecology Center! Calypso's 5-month, residential Farmer Training Program immerses participants in all aspects of farming: gain farm production expertise, build creativity and homesteading skills, learn whole farm business planning, participate in farm-based education programs, and work with Calypso's food justice initiatives. The $700/month fee covers all basic food staples, prepared lunches MO-FR and rustic accommodations with shared kitchen. Participants who complete the program (May 7th to September 29th, 2018) will be eligible for an end of season payment of up to 50% of the program cost. Individuals who are seriously focused on advancing their personal education in small-scale, ecological agriculture and are interested in doing so in a dynamic, creative and community-based setting are encouraged to apply.
---
Outdoor Educators will have the opportunity to work, live and play in one of the most stunning locales in the Santa Monica Mountains!

Serving tens of thousands of youth, family, and school groups with outdoor recreation experiences, Community Nature Connection advocates for access and equity in the outdoors by providing traditional outdoor programming for non-traditional audiences. Outdoor Education Instructors will use an established curriculum to personalize their lessons, hikes and group activities for 15-20 students in the 5th-7th grade and two high school counselors. Instructors typically teach 2-3 lessons each day in the 588-acre King Gillette Ranch, with program topics that include adaptations, outdoor skills, Native American life and culture, team building, astronomy, night hikes, and an all-day hike in a local state park. Traditional camp activities include campfires, songs, and group games. Positions run from February 7th to May 26th, with a typical MO-FR, 8 a.m.–10 p.m. work schedule. If you have a passion for teaching and developing positive relationships with students, email a completed application (cover letter, resume, and a list of three professional references) in PDF format to Andrew Haka.
---
Work for a noble cause. Gain valuable job experience. Pursue personal development. Live in a beautiful mountain valley. Enjoy incredible outdoor activities. Play with a great team of staff members.

Set on 325 acres in the heart of the historic Catskill Mountains of New York and surrounded by a stunning national forest preserve, Menla Mountain Retreat is a wonderful place for people with a range of interests — working here will be dynamic, inspiring and fun! Now seeking a year-round Assistant to the Head Chef who will assist with the planning and execution of buffet style meals, three meals a day, for anywhere from 10 to 200 people. During the months of November to February, you will work 25-40 hours/week (which will also include property maintenance work). During the busy March through October season, plan on 40+ hours/week, all dedicated to kitchen duties. Applicants must have experience in a comparable kitchen, the ability to handle and manage a kitchen staff when the Head Chef is not present, and have a positive attitude, good customer service skills and a passion for healthy, healing, local food. To apply, fill out the online application, then email your resume to Nina Gramaglia. Immediate opening.